I love the chicken that I get from my local farmer's market. I love that i can talk to the lady who raised it, ask her questions, and always see her smiling face every time that I go. Up until recently though, I had been doing her a great disservice...or rather the chickens that the was selling to me. I had been cooking them based on the timetable in the Betty Crocker cookbook [which is a great cookbook by the way], and they always seemed dry and the juices never seemed to reincorporate into the bird. Until I found this handy gadget, the Taylor Digital Thermometer.

I dare say that I made the best tasting chicken ever in my life with this the other night. You just plug the probe into whatever your cooking, attach the long cord to the base, and place the base outside of the oven. It has preset temperatures for poultry, beef, and other protein sources. I managed to pick this up at my local Meijer for around 15 dollars, and I am so glad that I did. I don't think I've ever had my husband rave about a roast chicken I've made since.....ever. I feel like I should apologize to my family about Christmas dinner, as I thought about using this to cook the turkey. Sorry Aunt Laurel and Uncle Jim, next year I promise to use this instead of searching for the silly pop-up timer.
There are two other books that I came across this week that I thought worth sharing. One I bought at Barnes and Noble with a Christmas gift card, and the other I got from the library because, honestly, I'm cheap.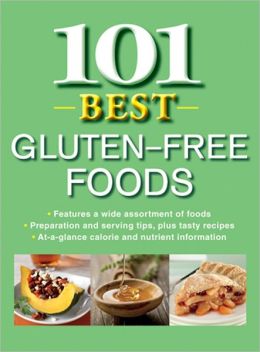 What's great about this
book
is that it's more than just your average cookbook. What it really is a guidebook to foods that are naturally gluten free and are healthy [even if some of the recipes are calorie dense.] There are pages on how to buy, prepare, and keep everything from acorn squash and beets to how to use quinoa and zucchini in a noodle-free lasagna. I'm particularly excited about the beets. :)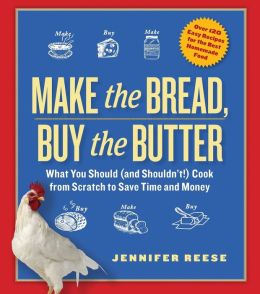 It has absolutely nothing to do with gluten free cooking. It has everything to do with not buying the commercial food that we take for granted and getting back to doing things for ourselves. Jennifer Reese lost her job, and in a moment of sheer brilliance [or insanity depending on your viewpoint] decided she was going to try making her own jam, raising her own chickens, and slaughtering her own turkeys. [I'm not sure she'll be doing that last one again anytime soon.] She does a cost comparison between what it would take to produce our own food versus buying it at the store, even incorporating the amount of "kitchen" energy and hassle it takes to do so. Surprisingly, many things are cheaper to do it home.
So in your spare time, pick up this book and give it a gander. Allow yourself to laugh and dream, and maybe even take up the courage to raise a roost of your own. If nothing else, you'll find some fantastic recipes for some good old fashioned cooking. If you'd like to see a peek right now for yourself, follow her at
The Tipsy Baker
.
Labels: product review